Background Information
The Confucius Institution at Tbilisi Open University was founded upon its predecessor, the Chinese Teaching Center. In September, 2013, Tbilisi Open University offered Chinse classes for the first time and incorporated it into the compulsory classes for students in 2014. On October 10, 2016, Tbilisi Open University signed an agreement of building Confucius Class with the Confucius Headquaters and signed an executive agreement with Lanzhou University on December, 10.
The Confucius Class at Tbilisi Open University was inaugurated on November, 16, 2017.
Moreover, it set up some test centres including HSK, HSKK, YCT, etc.
Person in charge (Chinese): Che Rushan 2017.10—2018.11
Lu Yujing 2018.11—Present
Person in charge (Georgia):Giorgi Amilakhvari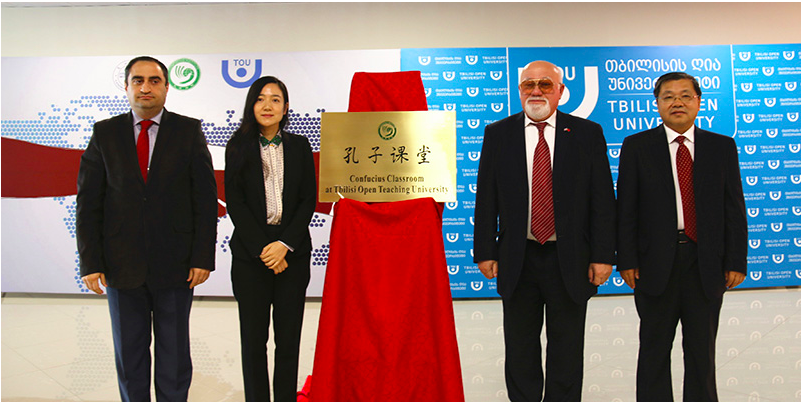 Infrustructure
The new address of Tbilisi Open University is situated in the University Road in Tbilisi with convenient transportation and beautiful environment. Covering an area of 1,700 square meters, the Confucius Class is on the 6th floor of its new address, embracing 2 Chinese classrooms, 1 books and reference materials room, 1 culture experience room, 1 public lecture hall, 1 pronounciation room, 1 conference room and offices for teacher, etc.
Student Cultivation
Tbilisi Open University runs in accordance with the principle of providing the most standard access to learn Chinese for local students and civilians, sets up another Chinese teaching centers in colleges and middle schools, and regularly holds a series of culture activities in communities and schools to publicize Chinese culture.
Show